15% Off Microsoft Courses!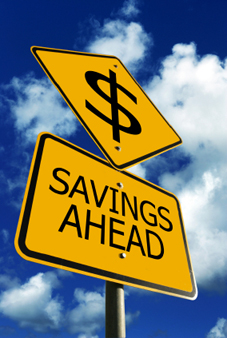 Take 15% Off of Microsoft Training Through May!
LearnQuest is now offering 15% off of any Microsoft public or private training courses with "MOC" in the course code, including: .NET training, SQL Server 2008, Windows 7, Windows Server 2008, and Exchange Server Training.
This is a limited time offer which only runs through May! Students must enroll for any MOC classes running through May 31th, 2012. See below for our public schedule of MOC courses.
To redeem, simply add promotion code MOC15 at checkout!
Terms and Conditions: Valid on new registrations only. Eligible classes must run and be completed by 5/31/12. This offer is not valid with any other promotions or discounts. LearnQuest reserves the right to change or cancel this promotion at any time. Eligible courses must have MOC in course code. Discount may not include training materials.
No Classes were found with your selection criteria
Course#
Category
Title
Price
Location
Date
MOC-6158
Databases
Updating SQL Server 2005 Skills to SQL Server 2008
$1,500
Virtual

Virtual

05/22/12 - 05/24/12
MOC-2433
Microsoft Software
Microsoft Visual Basic Scripting Edition and Microsoft Windows Script Essentials
$1,500
Virtual

Virtual

05/07/12 - 05/09/12
MOC-5049
Microsoft Software
Managing Messaging Security Using Microsoft Exchange Server 2007
$500
Virtual

Virtual

05/07/12
MOC-6419
Microsoft Software
Configuring, Managing and Maintaining Windows Server 2008 Servers
$2,500
Virtual

Virtual

05/07/12 - 05/11/12
MOC-2500
Microsoft Software
Introduction to XML and Microsoft .NET
$1,000
Virtual

Virtual

05/10/12 - 05/11/12
MOC-2349
Microsoft Software
Programming with the Microsoft .NET Framework (Microsoft Visual C#.NET)
$2,500
Virtual

Virtual

05/14/12 - 05/18/12
MOC-2556
Microsoft Software
Developing Mobile Applications Using the Microsoft .NET Compact Framework
$2,500
Virtual

Virtual

05/14/12 - 05/18/12
MOC-6232
Microsoft Software
Implementing a Microsoft SQL Server 2008 Database
$2,500
Virtual

Virtual

05/14/12 - 05/18/12
MOC-6420
Microsoft Software
Fundamentals of Windows Server 2008 Network and Applications Infrastructure
$2,500
Virtual

Virtual

05/14/12 - 05/18/12
MOC-10267
Microsoft Software
Introduction to Web Development with Microsoft Visual Studio 2010
$2,500
Virtual

Virtual

05/21/12 - 05/25/12
MOC-2559
Microsoft Software
Introduction to Visual Basic .NET Programming with Microsoft .NET
$2,500
Virtual

Virtual

05/21/12 - 05/25/12
MOC-5177
Microsoft Software
Implementing and Maintaining Instant Messaging Using MS Office Communications Server 2007
$500
Virtual

Virtual

05/21/12
MOC-6421
Microsoft Software
Configuring and Troubleshooting a Windows Server 2008 Network Infrastructure
$2,500
Virtual

Virtual

05/21/12 - 05/25/12
MOC-6158
Microsoft Software
Updating SQL Server 2005 Skills to SQL Server 2008
$1,500
Virtual

Virtual

05/22/12 - 05/24/12
MOC-6423
Microsoft Software
Implementing and Managing Windows Server 2008 Clustering
$1,500
Virtual

Virtual

05/29/12 - 05/31/12
MOC-2556
Mobile/Device Programming
Developing Mobile Applications Using the Microsoft .NET Compact Framework
$2,500
Virtual

Virtual

05/14/12 - 05/18/12
MOC-2349
Other Programming Languages
Programming with the Microsoft .NET Framework (Microsoft Visual C#.NET)
$2,500
Virtual

Virtual

05/14/12 - 05/18/12
MOC-2559
Other Programming Languages
Introduction to Visual Basic .NET Programming with Microsoft .NET
$2,500
Virtual

Virtual

05/21/12 - 05/25/12
MOC-2811
Security
Applying Microsoft Security Guidance
$500
Virtual

Virtual

05/30/12
MOC~10554A
Web Design and Development
Developing Rich Internet Applications Using Microsoft Silverlight 4
$2,500
Virtual

Virtual

05/14/12 - 05/18/12