IBM and LearnQuest Badge Program - WebSphere - WCM Series
LearnQuest is working together with IBM to offer IBM training courses and award digital badges upon successful completion and attainment of course objectives.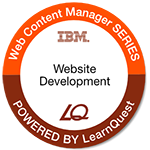 This badge holder can build a website by using IBM Web Content Manager. The recipient is able to build an authoring system, create and manage web content items, create a change management framework, and deliver web content.
Click here for course objectives.
Badge earners have successfully achieved class objectives demonstrated by student progress in lab exercises, attendance, participation in question & answer sessions, and/or assessments associated with:
Build a website & applications
Create components, content authoring system, authoring templates, web content items, content library, draft items
Add navigational components & personalization components
Use editing functions, Site Builder, & Mobile Preview
Reference CSS files
Install Script Portlet
Recommended next steps:
WP860G Developing Applications with IBM Forms Experience Builder
Lock in Savings with LearnPass
Make the most of your budget!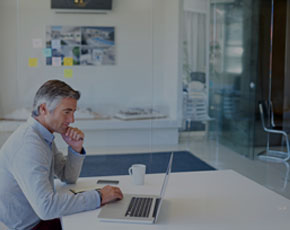 Left this here as an example of original