Course #: PMPM-220-CH
Duration: 5 Days
Price: 3'250.00 EUR
Prices reflect a 20% discount for IBM employees
GSA Public Price: ??gsa-public-price??
GSA Private/Onsite Price: ??gsa-private-price??
For GSA pricing, go to GSA Advantage! Delivery Formats
Material: LearnGreen (pdf)
View our Global Training Schedule
Classroom Schedule
Virtual Schedule
Close
There are no virtual classes on the schedule in your country. There are no public classes currently scheduled in your country.
View our global class schedule
This course is available in private, mentoring or e-learning options.

Complete this form, and a Training Advisor will be in touch with you shortly to address your training needs.
By submitting this form, I agree to LearnQuest's Terms and Conditions
View our Global Training Schedule
??elearning-section??
Request Private Training
Close
Tell us a little about yourself:
By submitting this form, I agree to LearnQuest's Terms and Conditions
All Courses Backed by the LearnQuest 100% Satisfaction Guarantee
---
Course Description
Leading any project can be a challenge, especially if you're new to project management. This seminar will help you make the transition to solid project leadership. Project Management Boot Camp teaches you the concepts and techniques necessary to manage a technical project. This seminar closely follows the Project Management Institute's (PMI) Project Management Body of Knowledge (PMBOK) and shows how to apply these best practices to a typical small to medium sized software project.

40 Professional Development Units from the Project Management Institute®

Objectives
This course involves extensive hands-on practice with real-world case studies, After completing the seminar, the course information and practice will provide attendees with skills they need to plan, execute, control, and close-out a medium sized (up to 10 staff and up to 12 calendar months duration) software project. Attendees will have time to discuss specific issues with the instructor.

Audience
This program will be useful to people who are asked to lead projects. Whether you are currently a project manager and want an overview of key project management practices, or whether you are soon to become a project manager (some shops call them 'leads'), this seminar will be of great benefit. It is particularly applicable to those who have general project management experience, but want more exposure to project management best practices.

Prerequisites
Basic knowledge of project management by attending the Project Management Fundamentals course or equivalent experience as a project team leader.

Topics
Introduction and Fundamentals of Managing a Technical Project – 2 hours
Scope and Risk management – 8 hours
Time and Schedule management – 8 hours
HR & Communications management – 8 hours
Procurement and Cost management – 8 hours
Quality and Integration management – 6 hours
Introduction and Fundamentals of Managing a Technical Project
Scope Management Overview
Scope management and the Project Management Lifecycle
Scope management and the System Development Lifecycle
Initiating and Defining the Project
Developing a project charter
Needs analysis
Typical pitfalls in IT projects
Creating a manageable scope document
Verifying the Project Scope
Conducting a Work Breakdown Structure Session
Facilitation skills for the project manager
Scope Control
Scope change management plan
Controlling project changes
Risk Management Overview
Basic risk management concepts
Risk management in the Project Management Lifecycle
The role of the project manager in risk management
Risk Planning
Techniques to help identify risks
Typical risks on IT projects
Assessing the impact of risks to your project
Applying the KISS principle to risk planning
Response planning
Risk monitoring and control
Overview
Time management and the Project Manager
Schedule management and the Project Management Lifecycle
Schedule management and the System Development Lifecycle
Time management
Vital vs. Urgent tasks
Prioritizing tasks
Meetings and time management
Developing a workable schedule
Estimating Techniques
Resource planning
Activity sequencing and project networks
Determining the critical path on your project
Resource over-allocation and what to do about it
Working with a fixed end date
Compressing the schedule
Schedule control
Baselining the schedule
How to adjust the schedule based on project performance
Common traps for IT in performance reporting
Project change control
Reporting project variances
Overview of Human Resource Management
Introduction to HR Management on IT projects
HR and the Project Management Lifecycle
HR and the System Development Lifecycle
Resource planning
Understanding the company and project environment
Determine roles and responsibilities for your project
Staff acquisition
Project control
Team development
Motivational theories
The Project Manager's role in HR management
Leadership skills
Conflict resolution
Overview of Communications Management
Communications and the Project Management Lifecycle
Communications and the System Development Lifecycle
Communications management
Defining Stakeholder Communications
Elements of a communications plan
Challenges specific to IT
Project Control and Communications
Project management information system
Performance reporting
Effective meetings and presentations
Overview of Procurement and Contract Management
Procurement and Project Management Lifecycle
Procurement and System Development Lifecycle
Contract management
Make or buy?
Determine the optimum type of contract for your project
Preparing an RFP
Source Selection
Contract negotiation
Contract Administration
Project and contract control
Conflict resolution
Compliance issues
The project manager's role in Contract Management
Contract closeout
Overview of Cost Management
Cost management and Triple Constraint
Cost management and Project Management Lifecycle
Cost Planning
Techniques for identifying project costs
Resource allocation
Creating a project budget
Cost control
Tools for monitoring project costs
Measure the efficiency of the project
Earned Value analysis
Overview
Introduction to Project Quality
Quality and the Project Management Lifecycle
Quality and the System Development Lifecycle
Quality Management concepts
Quality awareness and planning
Quality and Project Control
The cost of quality
Project requirements
How requirements impact project quality
Techniques to ensure complete requirements
Requirements' management tools
Other factors that affect project quality
Who is involved in ensuring project quality?
Testing and Training
Project management ethics and professional responsibility
Project Integration
Why is Integration important to technical projects?
Components of an Integrated Project Plan
Integrated change control
Project Control and the Triple Constraint
Integrating with other projects within the company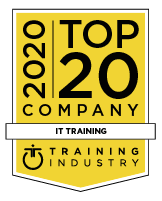 Reviews
---

We Guarantee You'll be Satisfied
At LearnQuest, our goal is always the same: to provide the highest quality training and service to each and every customer.
If you're not satisfied for any reason, simply contact one of our Training Advisors for assistance with your concerns.

Enrollment Options
Select the Training Provider you would like to use
Already have an account? Login here >

You will be leaving the LearnQuest Website
*If using Apple Training Credits or LearnPass, you must enroll with LearnQuest