Course #:APL-DEV105-110-FR
Duration: 3 Days
Price: 2 090,00 EUR
GSA Public Price: ??gsa-public-price??
GSA Private/Onsite Price: ??gsa-private-price??
For GSA pricing, go to GSA Advantage! Delivery Formats
Material: LearnGreen (pdf)
View our Global Training Schedule
View our Global Training Schedule
Classroom Schedule
Virtual Schedule
Close
There are no virtual classes on the schedule in your country. There are no public classes currently scheduled in your country.
View our global class schedule
This course is available in private, mentoring or e-learning options.

Complete this form, and a Training Advisor will be in touch with you shortly to address your training needs.
??elearning-section??
Request Private Training
Close
Tell us a little about yourself:
All Courses Backed by the LearnQuest 100% Satisfaction Guarantee
---
Course Description
Learn how to build and run your first apps on iOS using the Swift programming language.  Discover and learn common tools, technologies, interface elements, and design patterns used to build iOS apps. This 3-day, hands-on course is designed to teach you the skills you need to build iOS apps for iPhone and iPad. It includes detailed explanations of iOS technologies, hands-on use of Apple's development tools, and coding exercises in Swift that use common iOS frameworks.

Each student will need a setup with two (2) devices. One device should be a Mac, while the other must be an iPad with the correct configurations and software (and version) being taught in the course already installed. They will also need a USB cable to connect the iPad to the Mac.

Objectives
Upon completion of the Introduction to the iOS SDK, students will:
Learn how to build native apps using the iOS SDK
Learn how to use Xcode and the Simulator
Learn how to use common navigation patterns and UI controls
Audience
Software Developers
Software Architects
Technology Consultants
Prerequisites
Getting Started with iOS development
videos
: Learn about Apple's advanced mobile device hardware, the characteristics of modern apps, the iOS software development kit, Apple developer programs, and Apple's approach to security and distribution. Basic computer programming concepts: You should be comfortable with basic concepts of computer programming, including variables, strings, logic, and classes. You'll be expected to write code as part of the training. Introduction to Swift: From Playgrounds to Protocols, discover, explore, and demonstrate how to use the fundamental building blocks of the Swift programming language.
Topics
Interface Builder Basics
Learn how to navigate through Interface Builder, add elements onto the canvas, and interact with those elements in code
Displaying Data
Use Interface Builder to create the beginnings of an app, adding labels and images
Controls in Action
Use Interface Builder to add buttons, switches, and sliders to a scene. Create actions and outlets, write some basic code, and learn how these tools work together
Auto Layout and Stack Views
Learn the fundamentals of Auto Layout for building precisely designed user interfaces
Segues and Navigation Controllers
Learn how to use segues to transition from one view controller to another, how to define relationships between view controllers, and how navigation controllers can help you manage scenes that display related or hierarchical content
Tab Bar Controllers
Learn how to use tab bar controllers to organize different kinds of information or different modes of operation
View Controller Life Cycle
Learn more about the view controller life cycle so you can understand the potential of this important class
Building Simple Workflows
ie together the concepts you've learned so far to design simple workflows and familiar navigation hierarchies
App Anatomy and Life Cycle
Learn more about the different life cycle states and the delegate hooks for executing logic as the app moves through each state
Model View Controller
Learn how to organize files, structures, and classes into a design pattern called Model-View-Controller
Table Views
Learn the basics of creating table views in an iOS app
Intermediate Table Views
Learn how to customize your table views with custom cells, dynamically insert and remove cells, use static table views to present forms or other nonchanging lists, and allow the user to swipe to delete cells
Saving Data
Learn how to persist data using NSCoding, a protocol for saving files to your app's Documents directory
System View Controllers
Learn how to incorporate a variety of system view controllers for displaying alerts, sharing content, sending messages, and accessing the camera and photo library on an iOS device
Building Complex Input Screens
Learn how to use a combination of static and dynamic table views. Also learn to use controls and views to build custom workflows that put an elegant face on any kind of business information
Working with the Web: HTTP and URLSession
Learn the basics of how web data is sent and received, how URLs work, and how to fetch data for use in your app
Working with the Web: JSON Serialization
Learn how to read and write basic JSON. Also learn how to convert JSON to and from Swift types and into your own custom model objects
Working with the Web: Concurrency
Learn about the concurrency system in iOS and how to make sure code that updates the user interface is executed in the right place
Please let us know how we can help you
IBM Collaborative Lifecycle Management Self-Paced Training
DOORs Next Generation IBM Rational Team Concert IBM Rational Quality Manager
Continue learning!
This course may qualify for
Free Extended
Lab Time
Lock in Savings with LearnPass
Make the most of your budget!
Placeholder do not remove
Placeholder do not remove
Placeholder do not remove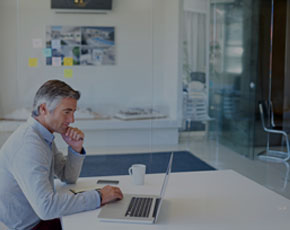 Left this here as an example of original

Reviews
---


STOP! Before You Leave
Save 10% on this course!
Take advantage of our online-only offer & save 10% on any course !
Promo Code LQ10 will be applied to your registration
OK

We Guarantee You'll be Satisfied
At LearnQuest, our goal is always the same: to provide the highest quality training and service to each and every customer.
If you're not satisfied for any reason, simply contact one of our Training Advisors for assistance with your concerns.

Enrollment Options
Select the Training Provider you would like to use
Already have an account? Login here >

You will be leaving the LearnQuest Website
*If using Apple Training Credits or LearnPass, you must enroll with LearnQuest