Course #: WESB-100
Duration: 5 Days
Price: 3,500.00 USD
Prices reflect a 20% discount for IBM employees
GSA Public Price: ??gsa-public-price??
GSA Private/Onsite Price: ??gsa-private-price??
For GSA pricing, go to GSA Advantage! Delivery Formats
Material: LearnGreen (pdf)
View our Global Training Schedule
Classroom Schedule
Virtual Schedule
Close
There are no virtual classes on the schedule in your country. There are no public classes currently scheduled in your country.
View our global class schedule
This course is available in private, mentoring or e-learning options.

Complete this form, and a Training Advisor will be in touch with you shortly to address your training needs.
By submitting this form, I agree to LearnQuest's Terms and Conditions
View our Global Training Schedule
??elearning-section??
Request Private Training
Close
Tell us a little about yourself:
By submitting this form, I agree to LearnQuest's Terms and Conditions
All Courses Backed by the LearnQuest 100% Satisfaction Guarantee
---
Course Description
This course is designed to provide students with an in-depth and comprehensive understanding of the Service Component Architecture (SCA) and event-driven environment. This course will focus on the concept of SCA specifications, SOA components, development of Web services, use of SDO with Service Component Architecture (SCA), role of the ESB, depict design methods using BPEL, using MQ-enabled services and utilization of JMS, among other topics.

Objectives
Upon completion of the course, students will be able to:
Illustrate the WebSphere Process Server environment
Discuss the role of the SOA and SCA architecture
Demonstrate the APIs for the Service Component Architecture (SCA)
List the major factors in event-driven environment
Deploy Web services using IBM framework of WID
Define the usage and role of XML, SOAP, WSDL and UDDI registries
Illustrate the integration between SCA and SDO for representing business data
Employ the design methodology using BPEL
Illustrate the implementation of an Enterprise Service Bus and the Message Broker
Demonstrate the transformation and mediation abilities of the ESB
Create and deploy mediation modules with WID
Implement WebSphere Adapters for accessing back-end EIS applications
Practice the basics of WBI Modeler, Business Monitor and WebSphere Partner Gateway
Utilize RAD/RSA or WID for creating, deploying and testing Web services
Develop business objects
Audience
Legacy Developers
Project Leaders
IT Architects
Prerequisites
Understanding of application development and basic web-based development methodologies
Topics
Introduction to SOA
SOA business challenges
Service Oriented Architecture

UDDI Registry
Service Requestor
Web Service

B2C vs B2B
Defining XML
Defining SOAP
Web Services Descriptive Language (WSDL)
Definition
Usage
Application Server
Enterprise Service Bus
Process Server
Message Broker
Business process modeling
Business Integration
Need for application integration
How SOA addresses integration
Using integration and IDE tools
Integration Components

Application Server
Process Server
Enterprise Service Bus

Role of adapters
Use of business objects
Topology

Point-to-Point
Hub-to-Bus
Introduction to WebSphere Integration Developer
Eclipse 3.0 format
Key features
Use of perspectives and view
Editor types
Role of Process Server
Deployment and testing
Web Services Development
RAD/WID Tool support
Web Services wizard

Deployment settings
Java to XML mappings
Binding Proxy generation
XML to Java mappings
SOAP Binding Mapping configuration

MQ enabled service
Generated files
Deployment

Testing/Debugging
Publishing

TCP/IP tracing
Modeling Integration Patterns
Defining eBusiness Integration Patterns

Business
Integration
Application
Runtime

Business patterns

Self Service
Collaboration

Information aggregation

Extended Enterprise
Integration Patterns
Process
Application
Business Process Modeling
Defining BPM
Benefits of BPM
BPM Workflow analysis
Process re-engineering
Integrating SOA into BPM

Notation specification
Behavior modeling
Process activity sequencing

BPM lifecycle
Roles in BPM
Defining BPEL
History, heritage and direction
Integration with business process management
Business process standards
BPEL syntax
Choreography vs Orchestration
Key concepts

Partners
Endpoints
Activities
Data handling
Correlation
Scope

Role of partners
Message correlation
Fault handling
Vendor extensions
Modeling with BPEL
Using Modeling tools
Create BPEL model

Workspaces
Projects
Catalogs

Process Monitoring
Exported elements (XSD and WSDL)
Element mapping

Files
I/O
Subprocesses
Control nodes
Decision
While loop
Services

BPEL Modeling mode

Generated files
Import/Export
Generate deployment code
WebSphere Modeler
Modeling overview
Eclipse GUI
Business Process Execution Language
Import business process models
Shared workspace
Validation
Simulation and testing
Exporting
WebSphere Business Process Server
Create internal/external business processes
Deployment issues
Business event synchronization
Applications integration
Role-based Access
Business Object optimization
JMS usage
Database connections
Use of EJB session beans
J2EE Connector architecture
Interaction with EIS systems
Enterprise Service Bus
Architecture pattern
Functions and abilities
Unify message oriented, event driven and service oriented processes
ESB and Message Broker integration
ESB vs. Message Broker
Delivery of information and services
IBM ESB integration

Communication
Mediation
Transformation

Interoperability with different platforms
Service Component Architecture
SCA Overview

History
ISV Partner
SOA Integration

SCA Artifacts

Module
Component
External service
Entry point
Wire

Assembly (Module vs. System)
QoS
Subsystems
SCA Specifications

SOA interfaces
Component implementation
Assembly

SCA Bindings

Web Services
CORBA
Messaging middleware

Use with SDO
Service Data Objects
Service Data Objects

Overview
SDO vs JDO
SDO vs ADO.NET

SDO objects

Data objects
Data graphs
Properties
Process Monitoring
Work-in-process monitoring
Real-time data access
Integration with WebSphere MQ Workflow
Report generation
Workflow Dashboard
Business Dashboard
Message Broker
Application integration
Centralized message broker
Database logging
SOA and SOAP messages
Role of Adapters
J2EE JCA
Resource adapters roles
Mainframe adapters
Technology adapters

JDBC
COM
EJB
Exchange
XML
Mapping business objects
Business object extraction via adapters
Common Event Infrastructure
API set

Transmission
Persistence
Distribution
Event information

CEI Interfaces

Even Submission
Event Subscription
Event Query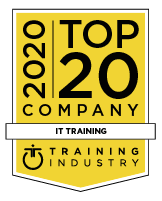 Reviews
---

We Guarantee You'll be Satisfied
At LearnQuest, our goal is always the same: to provide the highest quality training and service to each and every customer.
If you're not satisfied for any reason, simply contact one of our Training Advisors for assistance with your concerns.

Enrollment Options
Select the Training Provider you would like to use
Already have an account? Login here >


You will be leaving the LearnQuest Website
*If using Apple Training Credits or LearnPass, you must enroll with LearnQuest