Course #:WDWP-610P
Duration: 12 Days
Price: 7,020.00 USD
IBM Employees receive a 20% discount on all purchases
GSA Public Price: ??gsa-public-price??
GSA Private/Onsite Price: ??gsa-private-price??
For GSA pricing, go to GSA Advantage! Delivery Formats
Material: LearnGreen (pdf)
View our Global Training Schedule
Classroom Schedule
Virtual Schedule
Close
There are no virtual classes on the schedule in your country. There are no public classes currently scheduled in your country.
View our global class schedule
This course is available in private, mentoring or e-learning options.

Complete this form, and a Training Advisor will be in touch with you shortly to address your training needs.
By submitting this form, I agree to LearnQuest's Terms and Conditions
View our Global Training Schedule
??elearning-section??
Request Private Training
Close
Tell us a little about yourself:
By submitting this form, I agree to LearnQuest's Terms and Conditions
All Courses Backed by the LearnQuest 100% Satisfaction Guarantee
---
Course Description
This bootcamp is designed to take a novice or beginning Web Designer all the way from the basics of page markup through the development of sophisticated, interactive client-side web applications. This class may be of particular interest to those with IT job skills in declining technical areas who are looking to re-tool to enter into the growing industry of web application development.

The student will initially learn how to create HTML and XHTML-based web pages that are attractive, easily modifiable and re-usable. An emphasis is placed on separation of the page content from the design and presentation of that content using Cascading Style Sheets (CSS). These are the essential skills required for the development of "static" web pages.

Today, these static pages are often enhanced to allow the user to interact with and "customize" the presentation of the content. Client-side JavaScript and the manipulation of the page via the Document Object Model (DOM) is the mechanism used to accomplish this important aspect of contemporary web application development. In this section of the bootcamp the students learn the fundamental and advanced features of JavaScript programming - how to develop scripts that are modular, easily maintainable, and able to manipulate the content displayed in different types and versions of browsers.

The content that is used to customize personal web pages is usually received from a server-side application in eXtensible Markup Language (XML) format. In this next section of the bootcamp, the student will be given a comprehensive overview of XML, with hands-on experience in creating and manipulating XML specifications and documents.

The final section of the bootcamp will "pull it all together" with AJAX – the Asynchronous JavaScript and XML technique. AJAX is the combination of all the technologies taught in this bootcamp applied to create rich interactive web applications – X/HTML, CSS, JavaScript, and XML. This section will show the student how to send and retrieve XML documents from a server, extract data (XML) from that document (using JavaScript), and subsequently use that data to modify the content (X/HTML) and display (CSS) of the local web page.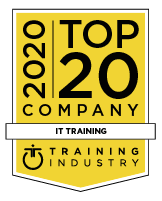 Objectives
Upon completion of the course, students will be able to:
Describe how the Web 'works' along with XHTML's role
Recognize the basic Web page construction – including the major Tag
Create a Web page that includes a number of Images and Hyperlinks
Explain the <HEAD> section as well as the corresponding Meta-data
Define the basic Tag attributes
Utilize additional document formatting Tag
Add one or more Lists to a page
Incorporate Forms
Discuss the benefits of XHTML
Differentiate between XHTML well-formed and XHTML validity rules
Demonstrate HTML to XHTML conversion
Analyze CSS theory and concepts including selectors, cascading, inheritance, and specificity
Control the layout of a Web document using CSS by starting with an existing HTML page or paper drawing and reconstructing the page with the appropriate CSS rules
Apply external, embedded and inline styles
Write style rules using the box model
Demonstrate how CSS properties and values are used to control positioning, color, background and borders
Explain browser differences and how to accommodate them
Recognize the role of JavaScript in providing behavior to Web pages
Describe the benefits of JavaScript
Explain the difference between JavaScript and Java
Handle browser differences
Utilize the DOM (Document Object Model)
Implement the basic syntax
Use Modern JavaScript techniques: literals, the default operator, etc.
Validate forms and form elements
Manipulate images
Manage cookies and maintain state
Discuss the significance of arrays in JavaScript
Relate the JavaScript object model to traditional object-oriented languages
Employ the best practices when writing JavaScript
Recognize the characteristics of markup languages
Identify the difference between a language and a meta-language
Describe Logical and Physical structures in XML
Use XML syntax in scripting
Use XML Namespaces to avoid naming conflicts
Learn Object-Oriented programming in XML – DTDs
Define AJAX and determine when to use it
Create client-side code to work with AJAX
Manage a page dynamically and in the client side using JavaScript
Handle advanced JavaScript considerations: event handling, creating their own objects and CSS manipulation
Construct a framework to encapsulate the AJAX API and browser incompatibilities
Identify the wealth of AJAX tools, libraries and frameworks available
Create a simple DTD.
Script and create queries in XSL – Extensible Style Sheet Language
Build data structures and access databases in XML
Use the XML Object Model structure
Audience
Systems Engineers
Application Developers
Web developers and managers
Graphic designers
Prerequisites
General understanding of how to use the Web
Programming background
Topics
Overview of HTML and XHTML
Use of Tag and Attributes
Header Information
Body Information
Working with Various Tag Groups

Formatting Tags
Hyperlinks
Tables and Lists

Converting from HTML to XHTML
Overview of CSS
Separation of Presentation from Content
Sources of Style Information
Box Model
Cascading Part of Rule Selection
Positioning using CSS
Browser Differences and How to Accommodate
Overview of JavaScript
Role in Web development
Difference between object-oriented (like Java) and object-based (like JavaScript) languages
Incorporation of JavaScript in an HTML page
JavaScript Syntax
Variables
Statements and operators
Built-in Window methods
Literals
Writing your own functions
Deferred vs. non-deferred code
Function syntax
Calling functions – argument passing
Scoping rules
BOM and the DOM
JavaScript Object Model
Browser Object Model
Document Object Model
Document object
Using methods and accessing properties within the DOM
Controlling Program flow and Error Handling
Various looping techniques
If and switch statements
Try-catch clauses
Forms and events
Working with and validating forms
Working with form elements
Add event handlers
Event object
Built-in Objects
Strings
Dates
Math Object
Arrays
Maintaining State
Overview of state issues
Cookies
Saving
Reading
JavaScript and Images
Image object
Managing images
Rollovers
More on Arrays
FIFO vs. LIFO array handling
Sorting
Associative arrays
Appendix
Browser issues
JavaScript versions
Best Practices
Recommended references
The Extensible Markup Language (XML)
DTD
XML
Overview of XML
XML Validation
Advantages of XML over HTML
Applications of XML
Using XML for Publishing
Using XML for Data Communication
XML in Business Interactions
XML Servers
XML Documents
A Sample XML Document
Element
Attribute
Processing Instruction
Interactively Checking for Well-Formedness
Programmatically Checking for Well-Formedness
Document Type Definitions
What is DTD?
Referenced And Embedded DTD
Defining Elements
Defining Attributes
Defining Entities
XML Parsers
DOM
Creating and Manipulating the DOM
Generating DOM
SAX
Manipulating DOM with SAX
JAXP
Namespaces
Declaring and Using Namespaces
Namespace Defaulting
Combining Namespace Declarations
Attributes in Namespace
Attributes and Namespace Defaulting
XPath
What is XPath?
Using XPath with XLink
The XPath Language
The Extensible Stylesheet Language (XSL)
What is XSL?
XLST
Utilizing XML and XLST
XML Schema
What is XML Schema?
Example XML Using Schema
Schema Datatypes
Defining Elements with Schema
AJAX, JavaScript and DHTML
Asynchronous server communication
AJAX and XML
A simple example
Real world examples
Complexities AJAX introduces
Synchronization issues
User action issues
Cross browser issues
The AJAX API
JavaScript DOM API
Document Object Model (DOM) definition
The document object
Nodes
Elements
Other node types
Elements and their style
The window object
Other objects: history etc.
Examples
Creating nodes
Adding new nodes to the DOM
Event handlers
Adding event handlers
Examples
Modifying element styles with the DOM
AJAX API (Sending Data to the Server)
The request object
Creating the request object
A GET example
Making a POST request
Making concurrent requests
Using inner functions

Rationale
Memory leaks with inner function

A POST utility function
Using the DOM with the response data (text)
Example
XML
History / purpose
Well-formed
Validity
XSL/CSS with XML, example
AJAX – XML example
XHTML/HTML 4.0
The importance of XHTML to Web Developers
XHTML definition
XHTML compared to HTML 4
Useful tags: SPAN and DIV
Useful attributes: ID, STYLE and CLASS
Example
CSS and AJAX
More on working with styles
Example
The style object
Setting the style of an element via JavaScript
Working with style sheets via JavaScript
Example
User (Developer) Created Objects
Why JavaScript is not a object-oriented but an object-based language
Definition/constructor function
Example
Ad hoc objects
Prototyping
User objects and AJAX
Example
Additional DOM Topics
Creating Tables (in HTML 4.0)

Tbody, Thead, Tfoot
Colgroups, Cols
Frame and Rules
Example
Table sorting example

Working with events

The event object
Creating events
Initializing events
Dispatching events
Registering events
Event propagation
Example
Server Communication
Submitting XML to the server

Creating a DOM document
Serializing a DOM document
Posting an XML document
JSON
Definition
Versus XML
JSON basics
Example
Other JSON capabilities
WEB 2.0
Separation of content, behavior and presentation
Box Model issues
Browser incompatibilities
Example
DOCType switching
Control of the incompatibilities
Examples
Appendix – AJAX Tools Overview
Open source Initiative
Frameworks, tools and libraries
Including, but not limited to:

DWR
Dojo
Sarissa
Backbase
Bindows
JackBe NQ Suite
Tibco General Interface

Reviews
---

We Guarantee You'll be Satisfied
At LearnQuest, our goal is always the same: to provide the highest quality training and service to each and every customer.
If you're not satisfied for any reason, simply contact one of our Training Advisors for assistance with your concerns.

Enrollment Options
Select the Training Provider you would like to use
Already have an account? Login here >

You will be leaving the LearnQuest Website
*If using Apple Training Credits or LearnPass, you must enroll with LearnQuest