Course #:GCP-445
Duration: 1 Day
Price: 595.00 USD
IBM Employees receive a 20% discount on all purchases
GSA Public Price: ??gsa-public-price??
GSA Private/Onsite Price: ??gsa-private-price??
For GSA pricing, go to GSA Advantage! Delivery Formats
Material: LearnGreen (pdf)
View our Global Training Schedule
Classroom Schedule
Virtual Schedule
Close
There are no virtual classes on the schedule in your country. There are no public classes currently scheduled in your country.
View our global class schedule
This course is available in private, mentoring or e-learning options.

Complete this form, and a Training Advisor will be in touch with you shortly to address your training needs.
By submitting this form, I agree to LearnQuest's Terms and Conditions
View our Global Training Schedule
??elearning-section??
Request Private Training
Close
Tell us a little about yourself:
By submitting this form, I agree to LearnQuest's Terms and Conditions
All Courses Backed by the LearnQuest 100% Satisfaction Guarantee
---
Course Description
This G Suite Administrator Fundamentals course serves as the starting place for any new G Suite admin as they begin their journey of managing and establishing G Suite best practices for their organization. This course will leave you feeling confident to utilize the basic functions of the Admin Console to manage users, control access to services, configure common security settings, and much more. Through a series of in-product training lessons, step-by-step hands-on exercises, and knowledge checks, learners can expect to leave this training with all of the skills they need to get started as G Suite administrators.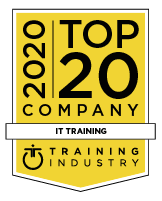 Objectives
Upon completion of the G Suite Administrator Fundamentals course, students will be able to:
Describe the basic organizational benefits to using G Suite services for collaboration and technical deployment.
Setup G Suite Accounts, and access and navigate the G Suite Admin Console.
Provision and manage their G Suite users
Add, use, and manage G Suite organizations
Manage G Suite services such as Calendar, Gmail, and Drive
Establish fundamental security practices
Find help center resources and further resources to help guide the new admin after the training.
Audience
This course is intended for the following participants: individuals looking to learn basic G Suite deployment, new G Suite administrators who are responsible for using the Admin console, and tech savvy individuals who want to learn more about G Suite.

Prerequisites
Prerequisites To get the most out of this training course, learners should be prepared to:
Install and be ready to use the latest version of Chrome web browser available at https://www.google.com/chrome/
Use an existing domain or purchase a new domain through a registrar such as Google, GoDaddy, enom, etc...
Topics
GETTING STARTED You will be setting up your G Suite account and domain, and explore the Admin Console USERS You'll learn about provisioning and managing users in your G Suite domain. SERVICES This module will take you through managing the various services that are packaged with G Suite. SECURITY This module will take you through a high level overview of security management in the Admin Console. DOMAINS This module will take you through some basic domain management best practices


Reviews
---

We Guarantee You'll be Satisfied
At LearnQuest, our goal is always the same: to provide the highest quality training and service to each and every customer.
If you're not satisfied for any reason, simply contact one of our Training Advisors for assistance with your concerns.

Enrollment Options
Select the Training Provider you would like to use
Already have an account? Login here >

You will be leaving the LearnQuest Website
*If using Apple Training Credits or LearnPass, you must enroll with LearnQuest