Course #: EAFM-100
Duration: 4 Days
Price: 3,180.00 USD
Prices reflect a 20% discount for IBM employees
GSA Public Price: ??gsa-public-price??
GSA Private/Onsite Price: ??gsa-private-price??
For GSA pricing, go to GSA Advantage! Delivery Formats
Material: LearnGreen (pdf)
View our Global Training Schedule
Classroom Schedule
Virtual Schedule
Close
There are no virtual classes on the schedule in your country. There are no public classes currently scheduled in your country.
View our global class schedule
This course is available in private, mentoring or e-learning options.

Complete this form, and a Training Advisor will be in touch with you shortly to address your training needs.
By submitting this form, I agree to LearnQuest's Terms and Conditions
View our Global Training Schedule
??elearning-section??
Request Private Training
Close
Tell us a little about yourself:
By submitting this form, I agree to LearnQuest's Terms and Conditions
All Courses Backed by the LearnQuest 100% Satisfaction Guarantee
---
Course Description
This Enterprise Architecture Basic Concepts course provides an overview of the theory and practice of Enterprise Architecture (EA), its roots in business and technology analysis and planning, the value and risk of implementing EA in an organization, the scope of EA programs, EA documentation methods, and the six basic elements that comprise a complete approach to practicing EA. Leading edge concepts of integrating strategic, business, and technology planning through holistic EA approaches are presented during the course.
This course is taught over four days, with each day primarily consisting of lectures and a case study that runs throughout the curriculum. Examples of current EA practices and methods are also provided, including the foundational work of John Zachman and Steven Spewak, The Open Group Architecture Framework (TOGAF), the EA3 'Cube' Framework, and the Federal EA Framework (FEA).
This is the first of a three course series. Taught over four days, each day consists of morning lectures, discussions, and afternoon hands-on documentation workshops (8 hours per day). There is a one hour final examination on the final afternoon that reinforces the key learning points of the course. Those who attend all four days and pass the final examination will receive a completion certificate. Those who complete all three courses in the series (Enterprise Architecture Basic Concepts, Applied Concepts, and Advanced Concepts) and successfully pass the in-class exams, will also receive the Certified Enterprise Architect (CEA) designation and certificate from the International Enterprise Architecture Institute (http://www.internationaleainstitute.org/).


Objectives
Upon completion of the Enterprise Architecture Basic Concepts course, students will be able to:
Establish a solid foundation of understanding for current EA concepts and methods;
Understand EA program basic elements: Governance, Methodology, Best Practices, Framework, Documentation Artifacts, and Collaboration Repository;
Describe the value and risk of doing Enterprise Architecture
Describe EA terminology and best practices
Audience
Executives, managers, and staff in public and private sector organizations who want to gain an understanding of how to establish an Enterprise Architecture (EA) program, update existing architectures, do specific projects, grow EA teams, and use the architecture to support planning and decision-making throughout the organization
Prerequisites
Basic understanding of the structure and functioning of large, complex organizations is helpful
Topics
EA Theory and Practice Overview
The Value and Risk of Doing Enterprise Architecture
The Roots of EA - Part 1: Age of Information
The Roots of EA - Part 2: Related Theory
The Scope of EA - Part 1: EA as a Meta Model
The Scope of EA - Part 2: Strategy, Business, Technology
EA Basic Element 1: Integrated Governance
EA Basic Element 2: Implementation Method
EA Basic Element 3: Documentation Framework
EA Basic Element 4: Documentation Artifacts
EA Basic Element 5: Repository and Tools
EA Basic Element 6: Associated Best Practices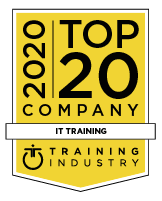 Reviews
---

We Guarantee You'll be Satisfied
At LearnQuest, our goal is always the same: to provide the highest quality training and service to each and every customer.
If you're not satisfied for any reason, simply contact one of our Training Advisors for assistance with your concerns.

Enrollment Options
Select the Training Provider you would like to use
Already have an account? Login here >

You will be leaving the LearnQuest Website
*If using Apple Training Credits or LearnPass, you must enroll with LearnQuest