Course #:APL-SVC-019
Duration: 3 Days
Price: See Schedule
GSA Public Price: ??gsa-public-price??
GSA Private/Onsite Price: ??gsa-private-price??
For GSA pricing, go to GSA Advantage! Delivery Formats
Material: LearnGreen (pdf)
View our Global Training Schedule
View our Global Training Schedule
Classroom Schedule
Virtual Schedule
Close
There are no virtual classes on the schedule in your country. There are no public classes currently scheduled in your country.
View our global class schedule
This course is available in private, mentoring or e-learning options.

Complete this form, and a Training Advisor will be in touch with you shortly to address your training needs.
By submitting this form, I agree to LearnQuest's Terms and Conditions
View our Global Training Schedule
??elearning-section??
Request Private Training
Close
Tell us a little about yourself:
By submitting this form, I agree to LearnQuest's Terms and Conditions
All Courses Backed by the LearnQuest 100% Satisfaction Guarantee
---
Course Description
Apple Service Fundamentals 2019 is a three-day course that teaches participants the skills they need to interact face-to-face with customers and discuss Apple devices.

Completing this course prepares participants for the Apple Service Fundamentals exam (SVC-18A).

Through interactive discussions and hands-on exercises, participants learn the Apple style for customer interactions, safety precautions, and basic troubleshooting skills. Participants' knowledge and skills are tested and reinforced by working through real-world scenarios and role-playing.

Training for Apple Service Fundamentals is available to technicians who work at—or want to work at—Apple Authorized Service Providers.


Objectives
What you'll learn:
Provide customer engagement skills such as empathy, setting expectations, positioning a refusal of service, and conflict resolution.
Position a repair, upgrade, or attachment so a customer clearly understands that the recommendation helps to solve an issue.
Practice strategies for setting realistic resolution expectations.
Take precautions for electrostatic discharge (ESD) and know how to use the tools, equipment and procedure to minimize the risk.
Recognize a customer's statements that indicate a safety issue and understand when to document a potential safety issue.
Demonstrate how to properly and safely handle batteries and notebook computer case assemblies with a built-in battery, and how to respond to battery-related incidents.
Use GSX to locate and utilize the appropriate service Guide to identify symptoms and solutions for iOS and Mac related software issues.
Explain why documentation is important to the service workflow. Learn how to write case notes that are clear, concise, and complete. Understand the negative impact of poorly written case notes.
Find the serial number on any Apple product, and then use it to determine the level of coverage.
Describe the importance of accurate troubleshooting to help the business and customers.
Demonstrate navigation, customization, and troubleshooting of the fundamental features of the iOS and macOS interfaces.
Demonstrate basic troubleshooting and deductive reasoning skills, including the use of smart questioning techniques, first-level evaluation, and isolation skills.
Demonstrate connecting devices to a network and iCloud, as well as the requirements, setup, and troubleshooting
Describe the features of continuity and which Apple products work together for specific continuity functions.
Explain how diagnostics benefit customers and technicians and how to interpret diagnostics results.
Configure and navigate through Mail for Mac and iOS.
Use diagnostics to troubleshoot and isolate Apple Watch issues.
Describe features and settings of Apple TV and tvOS as well as the software and hardware troubleshooting procedures.
Understand the features and functions of the Home App and the scope of support for the app and HomeKit related issues.
Audience
This course is intended for anyone who wants to become certified in repairing and troubleshooting iOS or macOS devices.

Topics
Customer Experience Skills and Managing Customer Expectations
This lesson has five parts. These sections teach participants how to communicate with customers:
These sections teach participants how to interact in the thoughtful and supportive manner that defines Apple's superior customer service:
with the Customer
Opportunities
Solutions
Documenting Customer Interactions
Participants understand how case notes— both good and poor—affect service metrics. They learn how to write concise, easily understood notes that can be effectively used as part of a repair and its history.
Partnering with the Customer
Participants learn vocabulary and positioning statements, how to ask the right questions, communication skills to engage with the customer, and the training and coaching skills needed to explain, demonstrate, and coach customers in Apple technology.
Resource Fundamentals
Participants learn about the resources available that help technicians evaluate, isolate and resolve customer issues.
ESD Precautions
Participants learn the importance of a safe ESD working environment.
Safety First
Participants learn to recognize and properly communicate potential product safety issues.
Embedded Battery Safety
Participants learn about embedded batteries and following important safety procedures when they work with or near these batteries.
Introduction to Service Guide
Participants learn how to use Global Service Exchange (GSX) as a reference for repairs and software-related issues.
Apple ID
Participants learn how to create, manage, and troubleshoot Apple IDs.
iOS and macOS Fundamentals
Participants learn the components of both operating systems and how to navigate, customize and troubleshoot fundamental features.
Networking and iCloud Fundamentals
Participants learn how to set up and configure networking options on iOS and macOS. They also learn to configure iCloud and resolve potential customer issues.
Basic Troubleshooting and Diagnostics Fundamentals
Participants explore the Evaluate, Isolate, and Resolve troubleshooting model. They also learn how.diagnostics benefit customers and technicians, which diagnostics are available and when to run them, how to interpret results, and how to integrate diagnostics into troubleshooting.
Continuity
Participants learn features related to Continuity, and how to configure and troubleshoot it.
Mail Basics
Participants learn how to configure mail accounts and troubleshoot common issues.
Apple Watch and watchOS
Participants learn to identify different models of Apple Watch, as well as controls and navigations options, and locate technical specifications in Apple Resources.
Apple TV and tvOS
Participants learn the settings, features, and troubleshooting techniques associated with Apple TV and tvOS.
HomeKit
Participants learn to explain the features and functions of the Home app, and learn how to configure and troubleshoot it.
Apple Pay
Participants learn the basics of setting up and supporting Apple Pay.
Determining Warranty Coverage
Participants learn how to determine the current warranty status of any Apple product.
Please let us know how we can help you
IBM Collaborative Lifecycle Management Self-Paced Training
DOORs Next Generation IBM Rational Team Concert IBM Rational Quality Manager
Continue learning!
This course may qualify for
Free Extended
Lab Time
Lock in Savings with LearnPass
Make the most of your budget!
Placeholder do not remove
Placeholder do not remove
Placeholder do not remove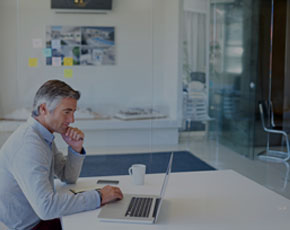 Left this here as an example of original

Reviews
---

We Guarantee You'll be Satisfied
At LearnQuest, our goal is always the same: to provide the highest quality training and service to each and every customer.
If you're not satisfied for any reason, simply contact one of our Training Advisors for assistance with your concerns.

Enrollment Options
Select the Training Provider you would like to use
Already have an account? Login here >

You will be leaving the LearnQuest Website
*If using Apple Training Credits or LearnPass, you must enroll with LearnQuest