Free Consultation
Meet with a training consultant to learn more about LearnQuest training solutions.
or call 877-206-0106
Business analytics and data management tools are used to provide infrastructure to ever growing companies, allow the discovery of trends, perform comparisons, and provide insight into how companies are managing all facets of their organization.
Examples of how LearnQuest has helped companies expand knowledge in the area of Business Analytics and Data Management: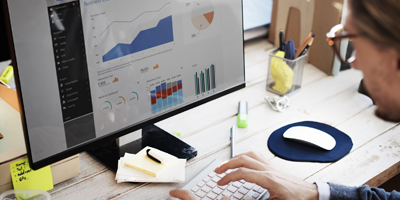 LearnQuest instructors hosts a Business Analytics Advisory team to collaborate on new technology and training initiatives.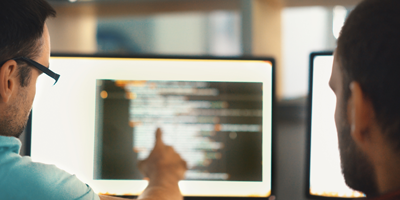 LearnQuest offers a vast array of courses that seamlessly integrate and provide more than pure data management.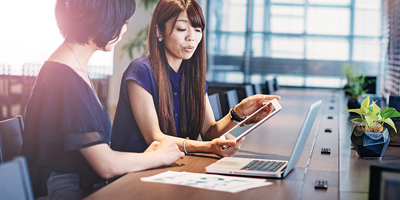 LearnQuest provides robust solutions to clients that includes training on related applications.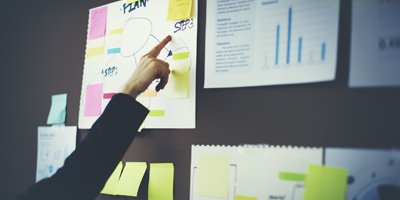 LearnQuest's experienced cross all industries, financial, transportation, government, retail, insurance, energy, healthcare, automotive, etc.
Whether your focus is on BigInsights, Statistical Analytics, Database Administration, or Data Querying, Reporting, or Analysis, LearnQuest offers a multitude of self-paced courses, web-based training, live online and classroom education to fit your needs.
LearnQuest has successfully delivered several training engagements, delivering both defined course material as well as customized IBM Business Analytics training to the workforce of leading small and large organizations with a wide range of requirements. Both virtual and live classes have been delivered, ranging from an audience of 5 to over 15 participants.
Specific customers who have engaged LearnQuest for their IBM Business Analytics training include: HSBC, Slippery Rock University, University of California, Walmart, ICTUAL, Salt Lake City Corporation, Liberty Mutual, Bangor Savings Bank, Employment and Social Development Canada, Quest Diagnostics, and NAVAIR to name a few
---
Comments from students about the course offerings and Instructors:
"The course content was great, I could ask questions about a topic I didn't understand and got the answer"
"Very willing to adapt to our work schedule", "Like the demoes we went over in class and the exercise at the end of the section"
"Trainer was patient and very cordial. Had in depth knowledge about the subject and tools"
"…I was self-taught I picked up some inefficient practices. This class opened my eyes to better and new ways to do the functions I need"
Contact our Sales Professionals today to learn more about onsite Business Analytics and Data Management training for your enterprise team.
Discovery Questions
What does LearnQuest offer around Business Analytics and Data Management?

- LearnQuest offers many related topics that encapsulate Business Analytics and Data Management as well as those topics that do not direct relate to Analytics but rather compliment a comprehensive list of associated topics. These include but are not limited to:
Application Servers
Directory Servers
Mail Servers
Operating Systems
Web Browsers
Want to get more from the data you're collecting?
- LearnQuest's offerings enhance your knowledge and application for trending, making comparisons, and predicting potential results.
Where can I learn more about Business Analytics and Data Management and related technologies?
- Based on the specific set of tools at your disposal, accessing the online documentation of that application would provide you with a list of supported and related technology. This is sometimes referred to as a "conformance" document and outlines which specific versions are supported, associated fix-packs and additional release notes
Related Information
heres the new schedule